A birthday treat
Wednesday afternoons, the ideal time for kids to celebrate their birthday at the Seigneurie!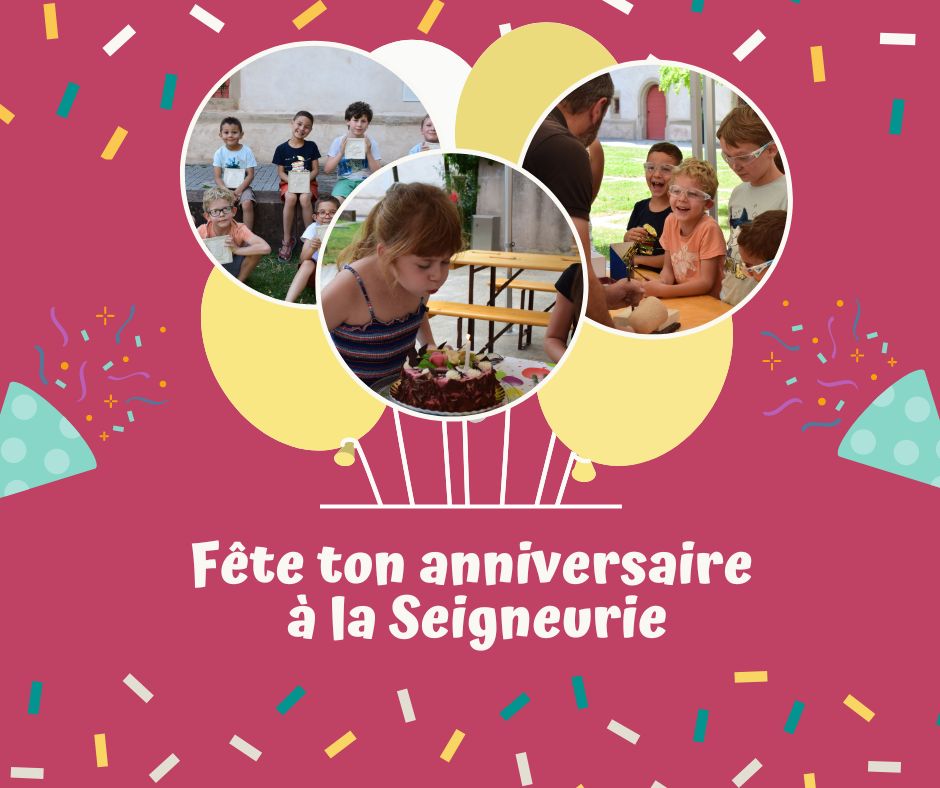 A birthday treat for kids and their friends, which includes learning from a local expert about leatherworking, stone cutting, fresco painting and the use of earth – it's a great way to celebrate a birthday to remember!
And after the learning bit, it's time for adventure, solving the riddles of Monsieur Rouge to find the treasure of the Seigneurie d'Andlau!
A room is available for snacks.
Useful information:
The workshop lasts one hour
€8/child (for a group of 6 to 12 children + 2 accompanying adults)
For children aged 6 and over
A gift is offered to the birthday boy or girl
Plates, cutlery, cups serviettes and tablecloths are provided
Food & drink not provided