The project
The Pays de Barr Communauté de Communes (Municipalities Association) came about following the merger of the Piémont de Barr and the Berstein and Ungersberg Communautés de Communes, which led directly to the creation of a policy for driving the touristic and cultural development of the territory as a whole. The groundwork for this highlighted three major heritage identities for the Pays de Barr: landscapes, architectural heritage and arts and craft skills. These identities provided the basis for an action plan which recommended the creation of a Heritage Interpretation Centre, intended both for local visitors and for tourists.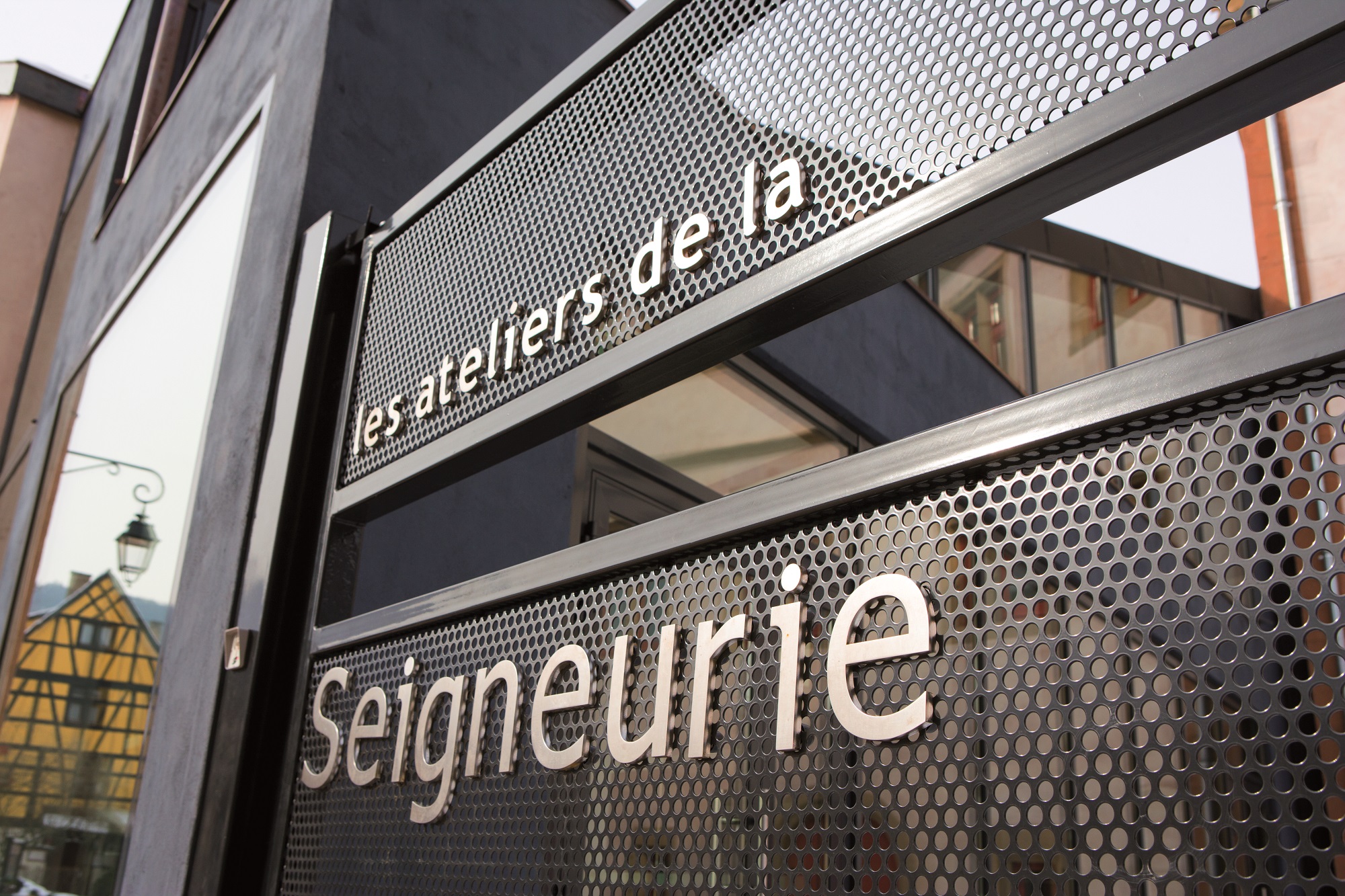 Portail CIP (c) Stéphane François
The creation of a Heritage Interpretation Centre, headed by Sophie Reeb, was part of a rural excellence programme, set up in 2006 to encourage the development of rural territories. An important part of this program is the promotion of natural, cultural and touristic resources
The Departmental Council of the Bas-Rhin has, in parallel, been providing support since 13 June 2005, for the creation of heritage interpretation centres to be run by inter-municipality associations. The aim of this initiative is twofold:
Devising a policy for driving awareness of local heritage (as part of a series of identified themes), its conservation, development and protection

Contributing to the quality and range of services offered for exploring this heritage
When Andlau bought the iconic hôtel d'Andlau mansion, built in 1582 and locally known as the Seigneurie, it immediately became obvious that it would be an ideal location for a centre for a senses-based, hands-on experience of local heritage. Thus began les Ateliers de la Seigneurie!
To ensure les Ateliers de la Seigneurie achieved its aims, the main features were set out right from the beginning:
A permanent exhibition, based on heritage and craft and artistic skills
Temporary exhibitions
Areas for hands-on workshops
An information and documentation centre
A heritage shop and relaxation area
Administrative offices
Les Ateliers de la Seigneurie finally opened to the public on 18 October 2013, after 5 years of works.
The Association of Friends of the Seigneurie
Right from the onset, the 50 members of the Andlau Association of Friends of the Seigneurie (Association des Amis de la Seigneurie), which was created on 16 May 2008 under the presidency of Maurice Laugner, ex-Mayor of Andlau, lent their support for the creation of a Heritage Interpretation Centre. The Association was already experienced in highlighting the heritage of both the Pays de Barr and of Alsace as a whole and it was able to help in determining the choices for the permanent exhibition. It also organised guided tours of the 20 municipalities of the Communauté de Communes to show its members the quality of the area's heritage and thereby enhance the HIC's museography.
The Association also undertook to help with the operation and promotion of les Ateliers de la Seigneurie.
After several years of operation, the Association was dissolved in 2019.