A workshop at the Seigneurie
"Practice makes perfect", or, as the French say, "Forging makes the blacksmith"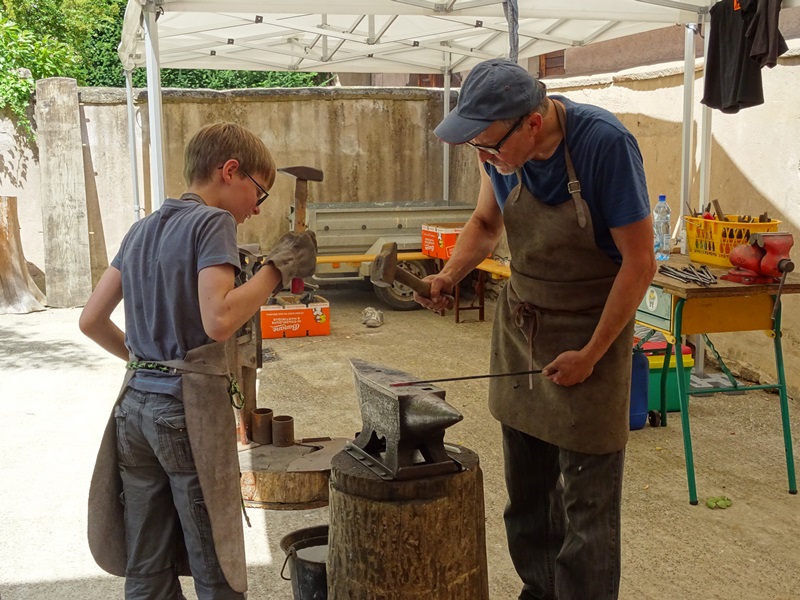 Atelier forge © La Seigneurie
I never thought that this expression would actually literally come true, but it did when I went to a blacksmith's workshop in Andlau. What it consisted of was an hour's private lesson with an ornamental blacksmith, with me leaving with my own work between my hands.
The whole thing was really great and it began when Gabriel, the blacksmith, explained how to put on the protective clothing and started to explain his work. The forge, he said, is quite simple, you just need a heat source, red-hot metal and a bit of skill with a hammer. He showed me some basic designs and asked me to choose which one I wanted to make, which was really useful as you can't always think of something on the spot like that.
I chose a coil, and off we went.
Gabriel does all the heating of the metal and lets you take over if you want to, but he always stays next to you to make sure you're doing things right. I then took hold of the hammer to beat the hot iron against the anvil, with Gabriel showing me exactly how and where to make the blows. He explained what temperature the iron is heated up to, the names of all the tools he uses, he told me how he got into being a blacksmith and answered all my questions and also those of passers-by drawn by the noise of the hammer. It might all look very simple, but it's impressive to see how much muscle goes into the hammer blows and the mental strength you need to work continuously in conditions of high temperature, not to mention Gabriel's technical expertise and teaching skills.
I'm an artist !
An hour spent with a hammer and anvil is a great way of finding out about a little-known trade, an art and a technique in itself. I felt really proud of myself at the end when I saw what I'd managed to make!

While I was taking off the protective clothing, Gabriel smoothed out the rough patches on my coil and polished it with his wheel. There was a continuous stream of amateur blacksmiths throughout the day, trying their hand at making things. After my workshop, I took a walk round the Heritage Interpretation Centre, as admission is included in the workshop price.
The next thing was to go and have a drink on the terrace outside the Au Bœuf rouge, a restaurant on Place de la Maire, opposite the Seigneurie. There are parasols on the terrace if you want to shelter from the sun and food is available all day long. It's a really nice place and the people are friendly.
The adventure begins at Andlau, at the Heritage Interpretation Centre.
Les Ateliers de la Seigneurie
It's a great place for finding out about both Alsace and the Pays de Barr region. The exhibition is fun, with all the latest museum techniques, which teach you everything you need to know about the region, such as the half-timbered houses and historical castles.
The centre also puts on workshops which help you discover little-known and often forgotten techniques, such as stone carving, glass painting and making stained-glass.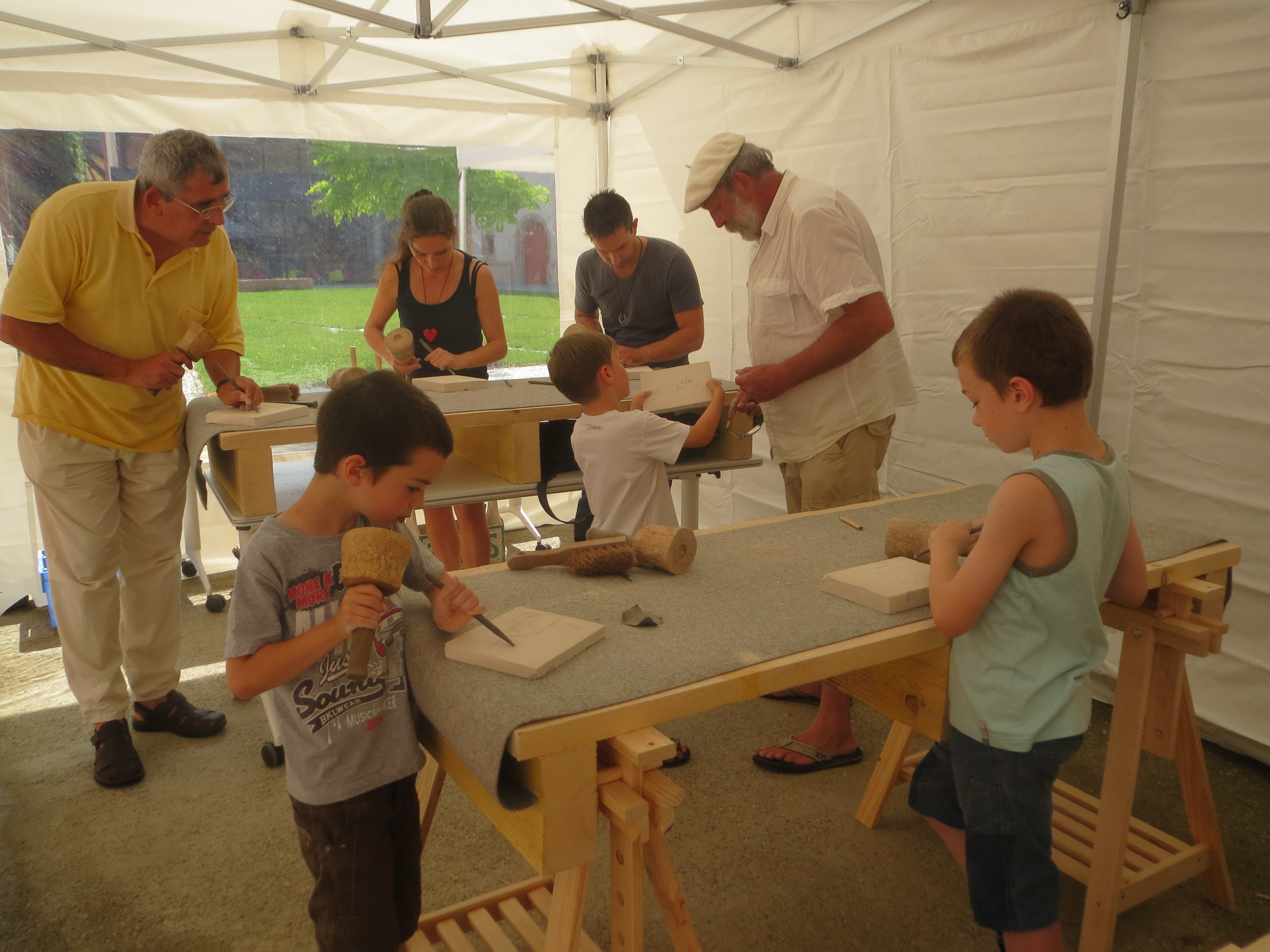 I can recommend forging
- The technique is impressive
- But Gabriel makes it very accessible
- And I was very proud to make what I did