Gingerbread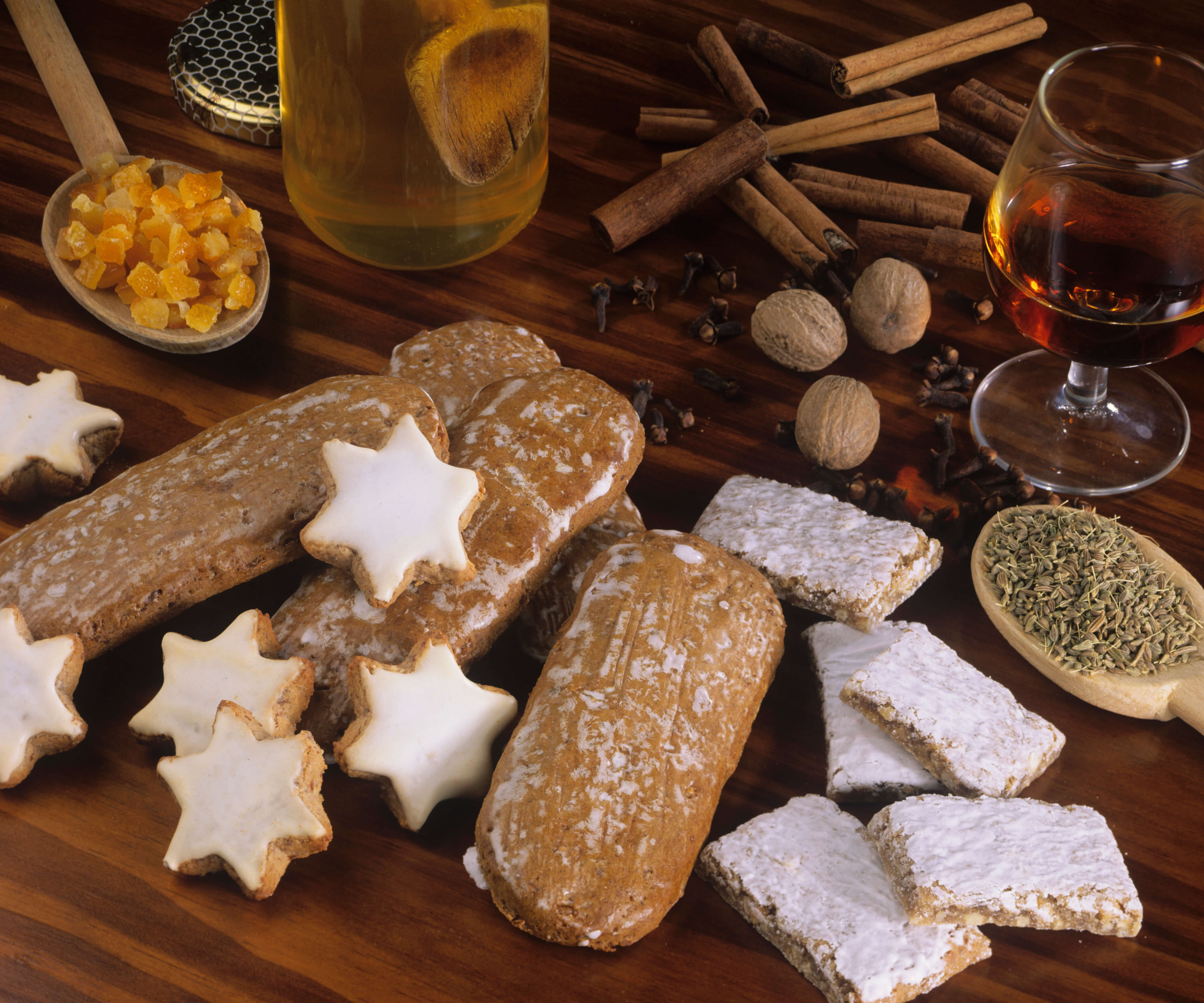 Pain d'épices ®CDumoulin
"As soon as we started talking about Alsatian fine food, aromas of cinnamon and cloves began to titillate our nostrils."
The charming village of Gertwiller, with its coloured houses, is the capital of Alsatian gingerbread. If you want to explore the mysteries of this half cake, half biscuit, you have the choice between two producers, two settings and two styles:
The outside looks like a fairytale gingerbread house straight from Hansel and Gretel! Inside, you'll find a small museum of gingerbread, and its role in country life in bygone times, with antique moulds, pottery and ustensils. This family-owned shop has been making craft gingerbread for over two centuries, using a recipe which is still a closely guarded secret.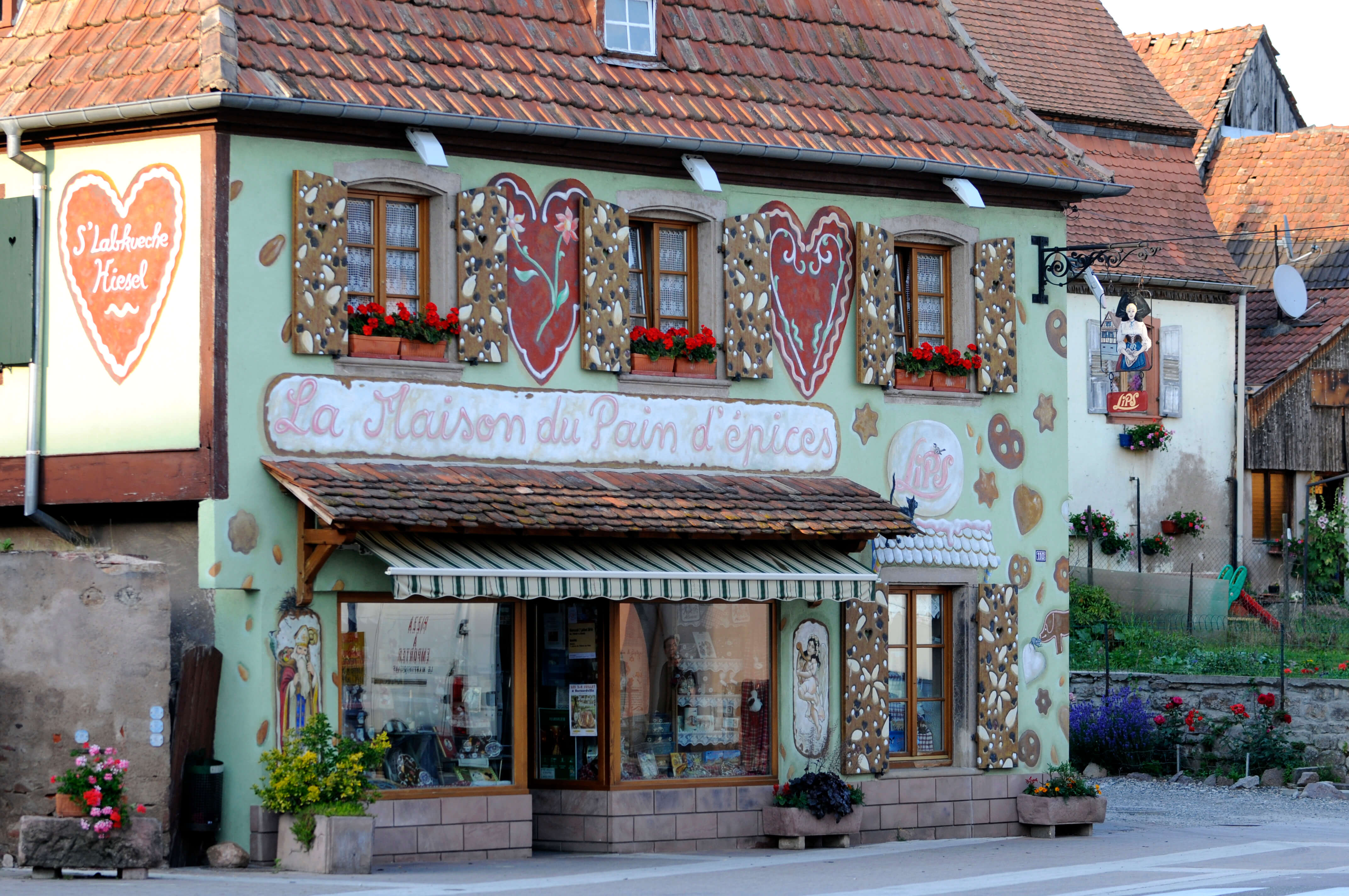 • Gingerbread World, at Fortwenger,
The Mannele, or gingerbread man (the same as in Shrek!), is your introduction to what goes on in this shop cum exhibition.
As you walk through the rooms, you'll find out about the history of gingerbread and how it's made, with the attic full of gingerbread mementos, the kitchen and all its spices and the garden of wonders.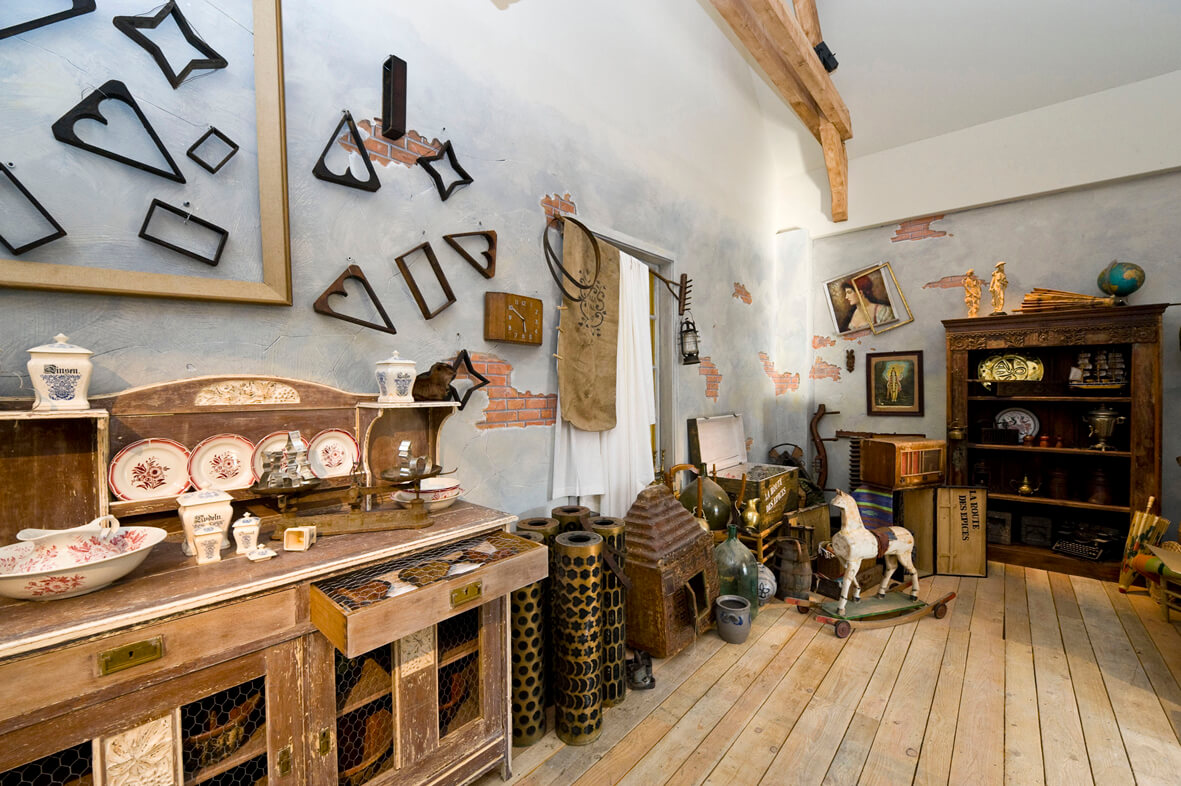 The icing on the cake – the gingerbread shop
After your visit, you'll want to pop into the gingerbread shop, with its wonderful smell of spices and honey. There is gingerbread in all its forms – filled with orange or jam, covered with chocolate or deliciously plain. And if you find it hard to decide which one you want, you can grab a piece to taste from the self-service platters in the shop
Find out more :
Gingerbread House - Lips
Gingerbread World - Fortwenger
In the Tourist Office, be sure to check out the Croq'Vélo. This is a great idea for seeing Barr and its region on a comfortable electric bike. One of the routes recommended for food lovers is the "Klevener and gingerbread" circuit, tested for you by Maude and Julien this summer. Have a look at their photos if you want convincing!