The Folie Marco Museum
A house for exploring the Alsatian way of life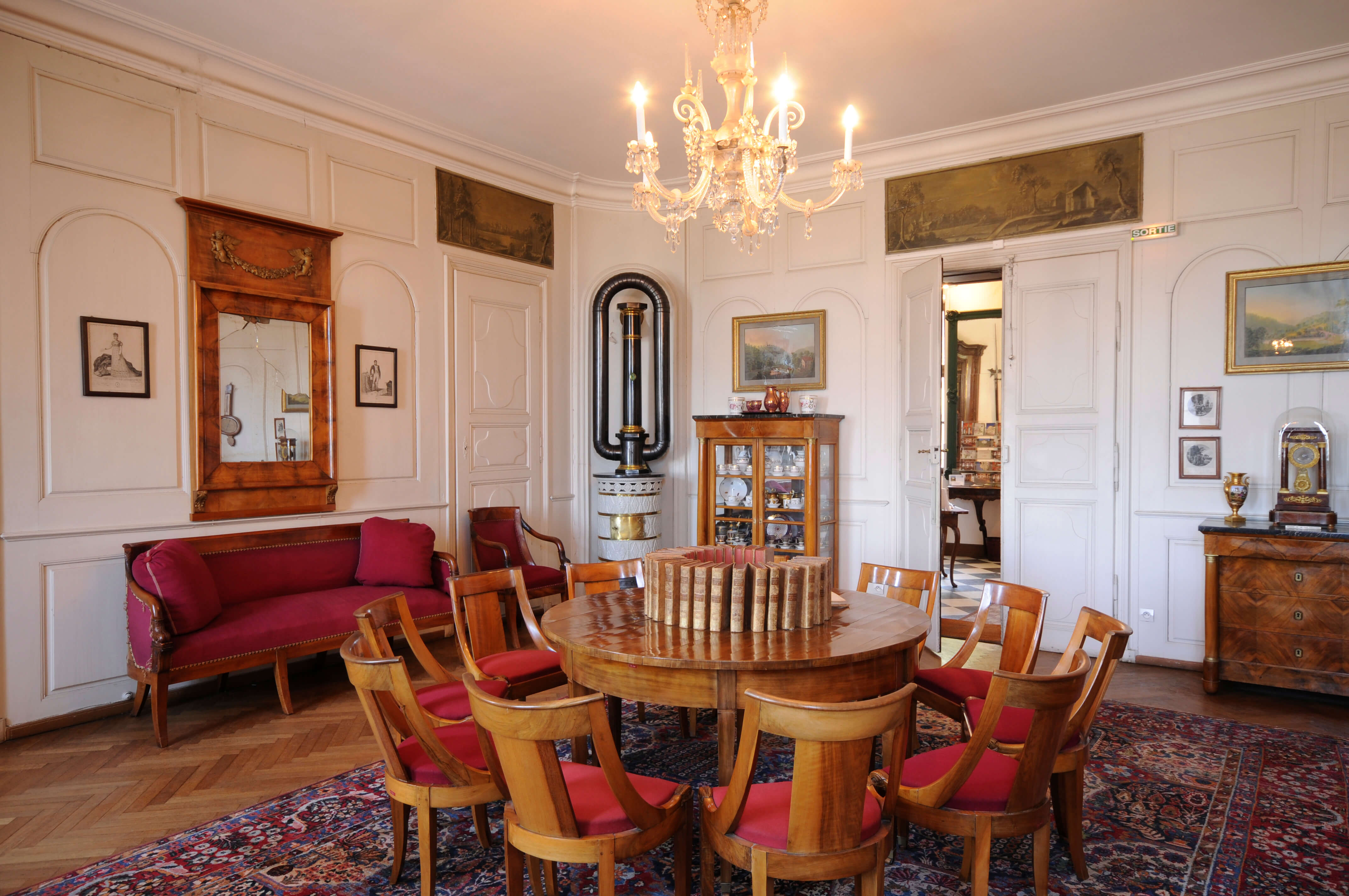 Musée Folie Marco © C. Dumoulin
Barr is a typical wine town, but it's not just that. It has more than its fair share of buildings laden with history and there is one that you can visit, the Folie Marco house, which is now a museum of decorative arts.
From the main square, place de l'Hôtel de ville, we walk down a street past colourful, half-timbered houses, up to an impressive façade with 21 large windows. We go through the courtyard which also leads to a pretty little tree-filled park. We ring the bell to enter and find ourselves back in another world.
This folly of a house (whence its name) was built in the 18th century by Louis Felix Marco, a lawyer and Bailiff of the Seigneury of Barr. The furniture goes from the 17th to 19th centuries as we move up through the floors, each one of which has a large reception room (living room or dining room) giving onto smaller rooms – a bedroom, an office or a small music room, showing the exuberance of the time.
The collections of pewter and faïence vessels were part of Bailiff Marco's daily life, and include the famous tableware of Sarreguemines/Hannong.

You remember I said Barr was a wine town, well the museum is also special in that it has its own "Clos", an enclosed vineyard with a 99-year lease, owned by a local wine producer, promising the museum a fine view from its windows for some time to come!
The Folie Marco museum gives us an excellent idea of Alsatian life over the centuries.
Find out more : Folie Marco Museum
The old cellar now houses the eponymous restaurant, which serves typically Alsatian food, Folie Marco.
And if you still have a bit of time left over, I can recommend taking a walk round the garden, which is a haven of calm to take your mind off the outside world.