Europa Park
The best theme park in Europe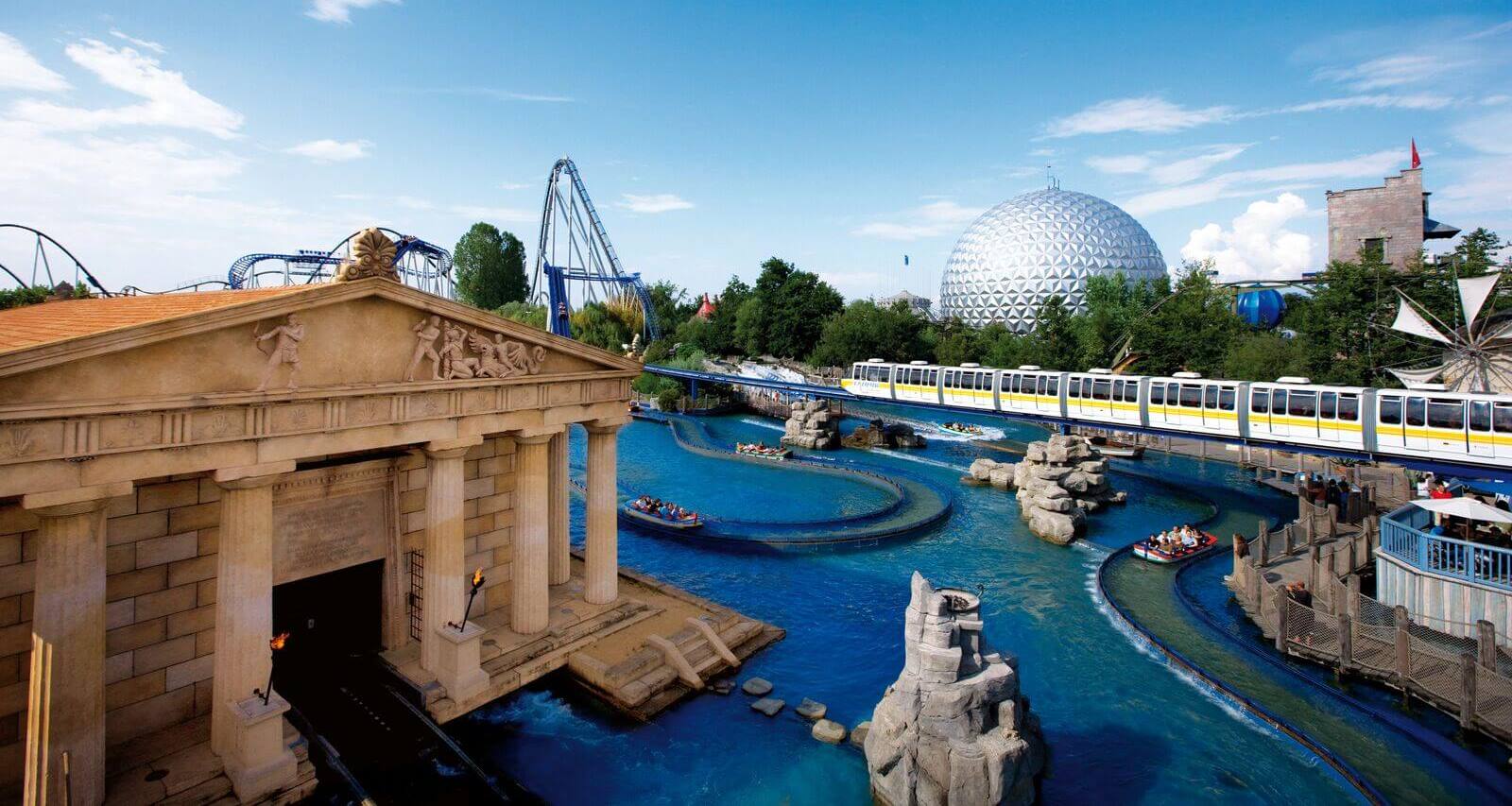 Europa Park
In 2021, Europa Park was voted Best Theme Park Worldwide for the 7th time in a row at the famous Golden Ticket Awards. Handily enough, it's in Rust in Germany, less than an hour's drive from the Pays de Barr.
Whatever age you are, you'll love Europa Park. Come with family and friends to enjoy the thrills and magic with the 13 European themed areas, their architecture, culture, food and drink, over 100 attractions and some 6 hours of live shows
For adrenaline junkies, there are attractions like the Silver Star, with a height of up to 73 m, a top speed of 130 km/h and enormous centrifugal forces of 4G, or the Blue Fire Megacoaster, which catapults you from 0 to 100 km/h in only 2.5 seconds. You'll feel the adrenaline flowing as you're queueing up – you get in and it's too late to turn back – 5, 4, 3, 2, 1 and you're off on a breathtaking ride!

Attractions such as Fjord-Rafting, Atlantica Super Splash, the Poseidon water rollercoaster or the Tiroler waterslide are guaranteed to make waves!.
There's also plenty for the youngest members of the family, with carousels, giant playgrounds, a mini train and mini rafting. And, if like mine, your kids are fans of Arthur and the Minimoys, then the Minimoys Kingdom is a must.
The whole park offers a range of breathtaking attractions – in the arena with horseback stunts, on ice with ice shows and skating, or under the big top with Circus thrills.

One thing I forgot, the park changes with the seasons. Christmas, for me, is a magic period, especially when you've got young children, but if it's thrills you're after, then Halloween is the best time to go.
Other great things about Europa Park:
It's kept very clean
Lots of people speak English there
You can get something to eat and drink at any time, either on the hoof or in a restaurant
Our tips:
Get there at opening time so you have the whole day in front of you
Buy your tickets in advance to avoid the queues.
Put on good shoes, there's quite a bit of walking