The artisanal brewery La Saint Pierre
The Alsatian brewing tradition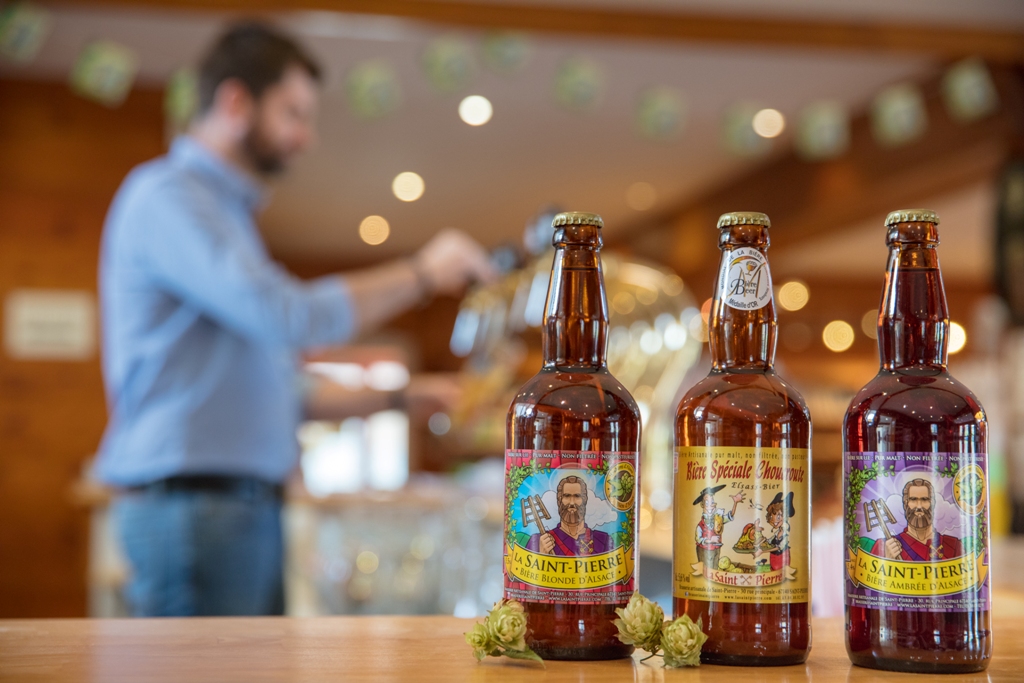 La Brasserie La Saint-Pierre
It is in the heart of Alsace, in the village of Saint-Pierre that since 2001, the craft brewery brews its beers.
You will find on the spot a great number of services :
A parking lot of 40 places
Access to the first floor adapted for the disabled
A large semi-covered terrace
A large store with a wide choice of beers and local handicrafts
A bar to taste your beers directly at the brewery counter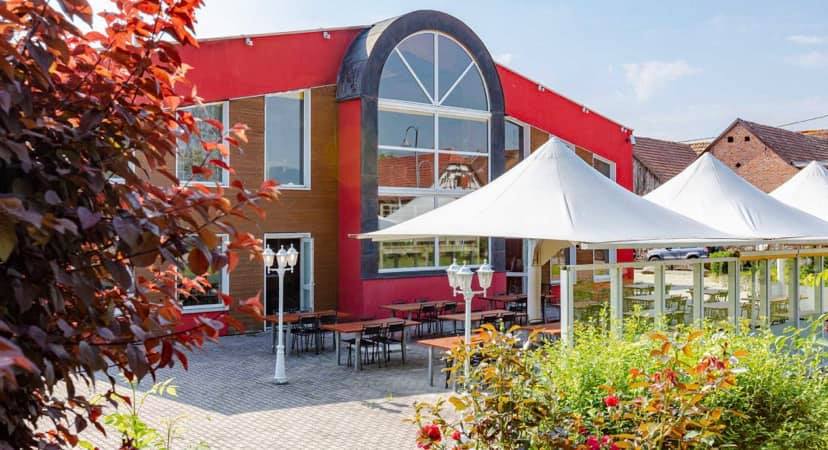 We entered the brewery in order to know all the manufacturing secrets.
They are 100% Alsatian beers, the brewing is done exclusively using :
Alsatian hops, the region benefits from an ideal continental climate for this production.
Pure barley malts.
Water from Saint-Pierre which has a spring water quality and is not treated.
Yeasts carefully selected to be adapted to each beer.
All is brewed and bottled on site in Saint-Pierre.
So if you're looking for a beer made in Alsace, you've come to the right place!
The brewery offers a wide choice of beers, lagers, whites, browns and amber beers as well as special beers. You won't have any trouble finding what you're looking for!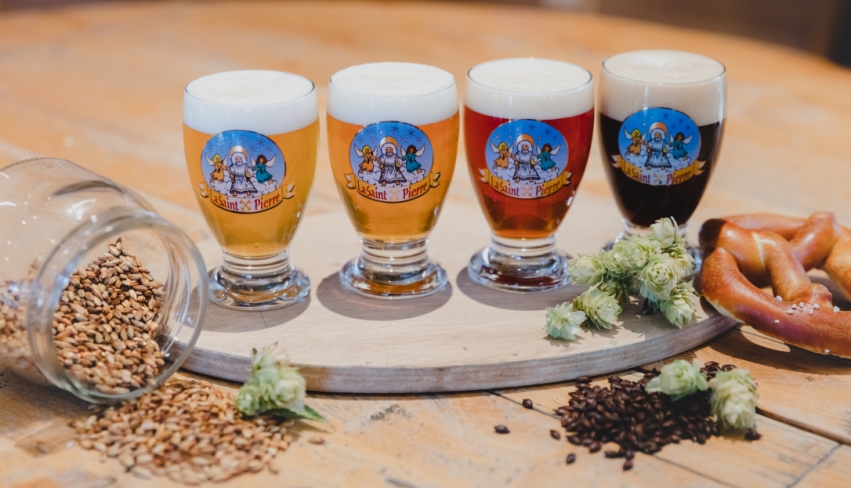 To learn more about brewing techniques and the entire manufacturing process, the brewery offers guided tours.
During one hour let the brewer guide you through the production area, he will take you to the production area, show you the raw materials and all his traditional know-how.
At the end of the visit, the brewer will offer you a commented tasting.
Find all the information about these visits.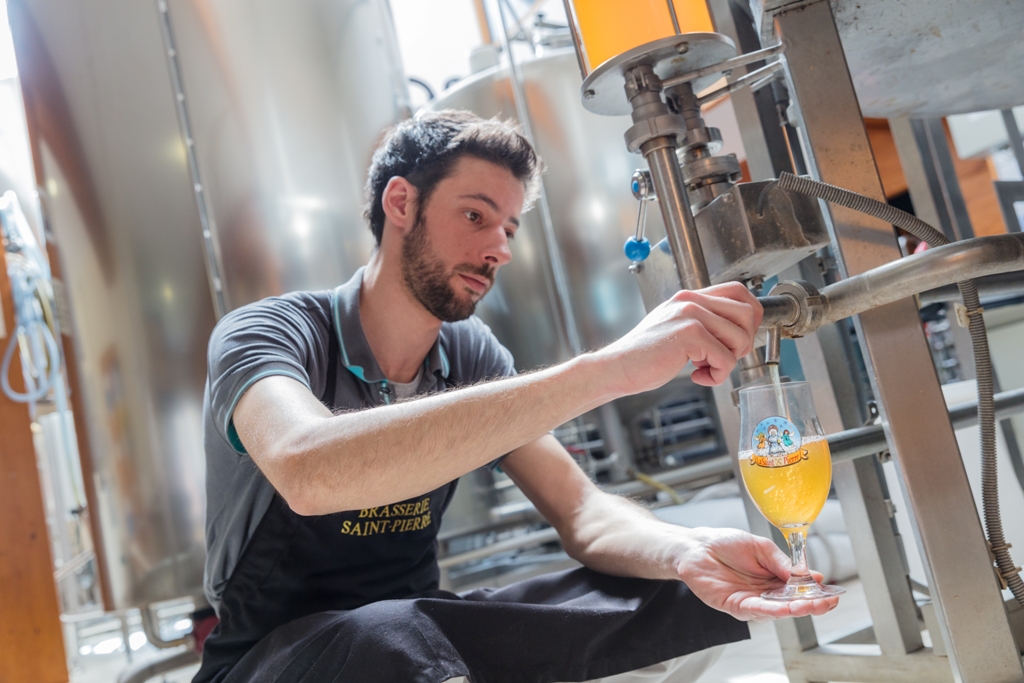 And that's not all!
Haven't you ever dreamed of having a beer in your name and being able to take the brewer's place for a day?
Well here it's possible!
The brewery offers brewing workshops so that you can make your own beer.
During a whole day, with the help of the brewer and his unique recipe, you will be able to make 18 liters of your own beer. The brewer will assist you throughout the entire production process, from brewing to fermentation. And you can even create your own label for the final product.
This day is also accompanied by a tasting of homemade beers and delicatessen boards.
For more information : The artisanal brewery La Saint Pierre