4 castles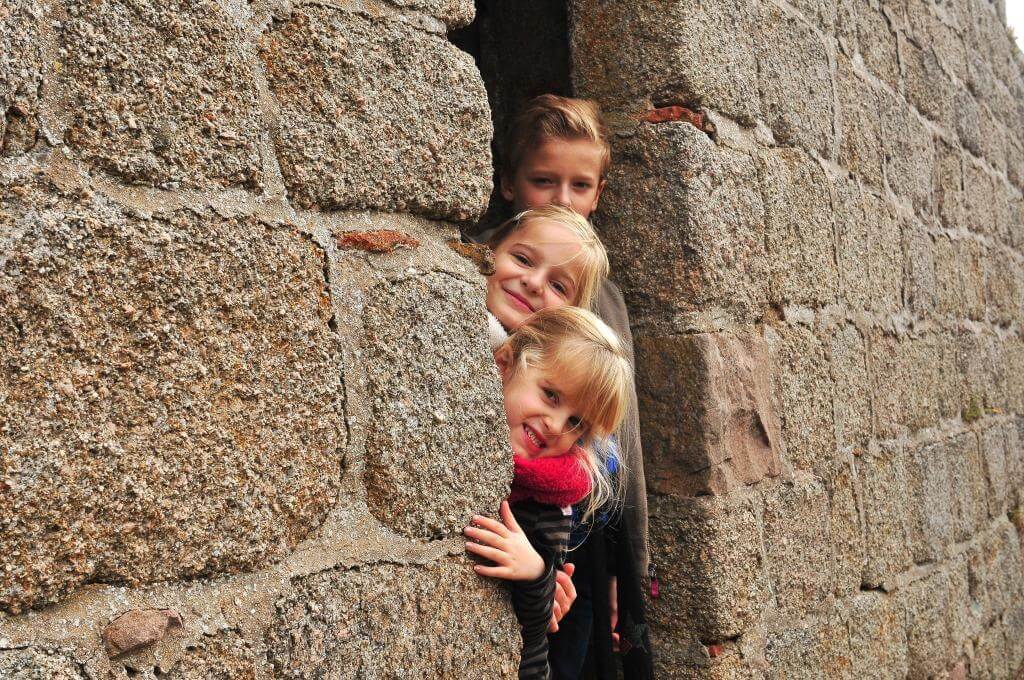 Randonnée vers le château du Haut-Andlau ©Studio Pygmalion
Alsace has many castles which are in ruins, but still open to the public. Have a great day out visiting them!
A good starting point would be the castles of Haut-Andlau and Spesbourg, which are right next to each other. You can get there and back from the village of Andlau with a good 3-hour hike.
And if you don't fancy walking too much, you can also drive up close by car and do the rest on foot. From Barr, you take rue de la Vallée, a long road out of Barr, from which you will already be able to see the two towers of one of the castles, majestically dominating the valley below. Drive for a few minutes and you'll arrive at the Hungerplatz ferme-auberge, where you can leave your car in the car park and then walk upwards through the forest. You'll find plenty of signs to guide you.
A successful feudal stronghold
After a short 30-minute walk, you'll arrive at the Haut-Andlau castle, where information panels will tell you all about its history. There's even a wooden hut for visitors to sit down in, which was built by the association in charge of the castle's upkeep. The two towers are genuinely impressive and kids will be fascinated by the outer bailey and the ramparts. Have a good look round, then set off for the neighbouring castle of Spesbourg, guided by the signs you'll see on the trees. Spesbourg is also run by an association, which keeps the castle open for visitors.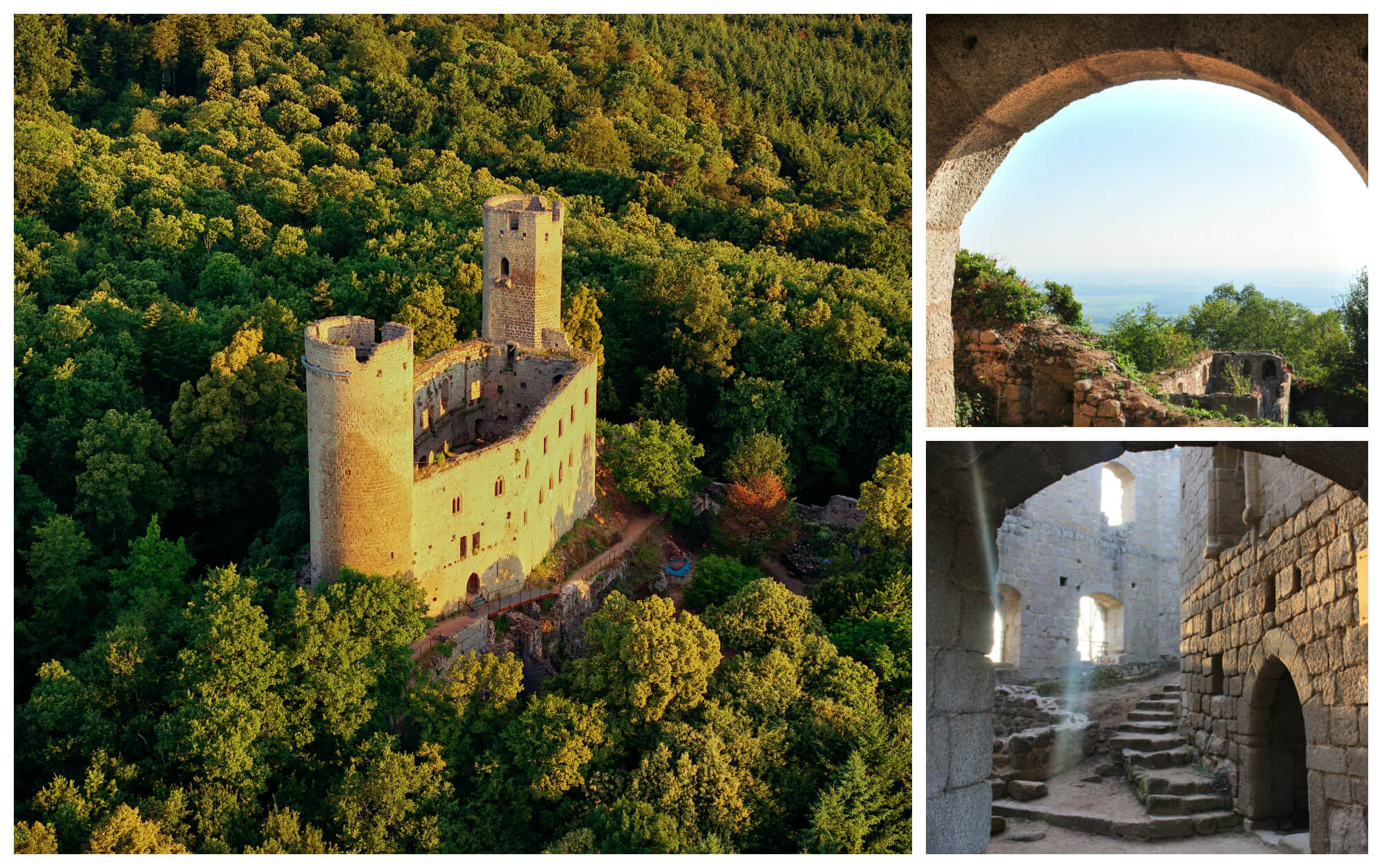 If you want to see other castles, there's also the nearby Landsberg, as well as the Bernstein, a bit further to the south and built on a rocky peak. Both these castles can be reached on foot or, partially, by car.
The advantages of visiting the castles
- It's a great day out walking to a castle and exploring it
- You can easily reach the castles, even if you're not used to hiking
- After the walk, reward yourself at a nearby ferme-auberge, where you can find food and drink
Find out more about the castles :
Haut-Andlau Castle
Spesbourg Castle
Landsberg Castle
Bernstein Castle